Here, we'll describe the accommodations available to our guests for private functions. For example:
Dance floor
Private dining rooms
Full bar
Valet parking
Customized menu (at additional cost)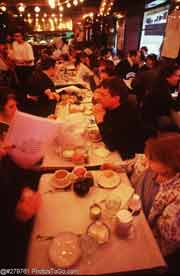 We might include a picture of one of our function rooms above.
Availability and Price
Here we'll provide information about availability, price, and who to contact for reservations. We might also mention how far in advance we accept reservations and how much of a deposit we require.